Learn How Overstory Helped REE Identify 37 Species of Trees and Other Vegetation Across 13 Climate Zones from Satellite Data
Request the Case Study now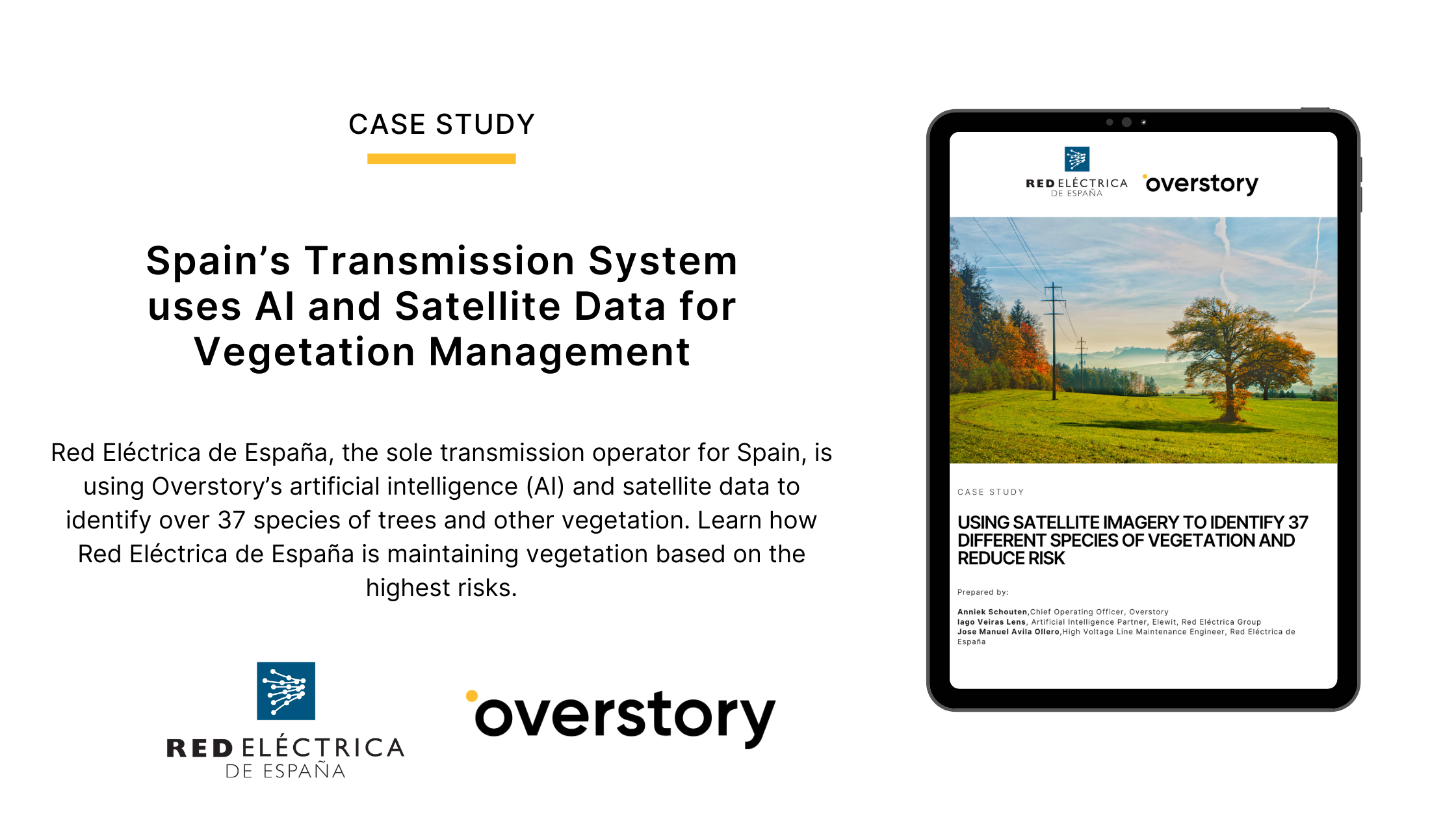 This

Case Study

discusses:
How detailed intelligence about the characteristics and change of vegetation is positioned to play a critical role in reducing risks.

The role of satellite data and machine learning in guiding vegetation management activity within and off the right-of-way.

How the Overstory platform supports effective vegetation management in partnership with customers and partners.